2010 to 2015
Myron Berg
June 15, 1962 - December 28, 2010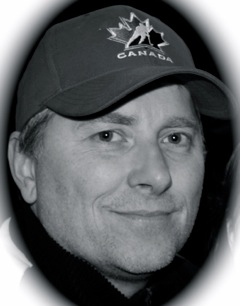 MYRON NEIL BERG was born in Vancouver, BC on June 15, 1962. His family moved to Outlook, SK, then to Mission, BC where he lived the remainder of his life. The oldest of three boys, Myron grew up playing road hockey and school sports, and fantasizing about one day becoming either a professional baseball player or Christian rock star. Suspicious that neither option would actually become a reality, he turned to the next closest thing: accounting, at which he excelled by receiving his CMA. He was fortunate to work with the Fraserway RV group for the next 22 years.
Although he was good with numbers, Myron's real passions lay elsewhere. He was a born entertainer, and felt most at home in front of an audience, or on the couch with his guitar composing music. He was considered by many to be an expert in Christian music, a reputation that began in his early twenties, while working in the music section at House of James. After leaving his job to begin college, the store had to put up a sign explaining to its patrons: "Myron no longer works here", as so many people kept coming in and asking for his assistance.
A proud B.C. boy, and an even prouder Norwegian, Myron was the co-founder of "Bachelors to the Rapture", a club composed of single friends, until he met Gillian and gave up his membership. Married 17 years, they were blessed with four children: Lauren, Bryn, Taeryn and Karson. Although an avid Canuck's fan, golfer and runner, Myron's greatest joy was his family. He played with them, laughed and cried with them, lifted them up when they fell down, coached their teams, and supported their dreams. His greatest desire for each of his children, was that they would know who they were in Jesus, and live in His peace.
Myron's own spiritual life began at age 5, when he had a vivid dream of an angel protecting him and his little brother from danger, and speaking to him about Christ. He woke up and immediately went to his mother and asked how Jesus could live in his heart. Myron's faith was simple; he just believed. He tried to live his life in a way that honoured his Lord. Myron was honest, compassionate, discerning, frustratingly stubborn, and extremely out-going. He had a genuine love for people, and was respected and appreciated by those who knew him and worked with him.
One of Myron's greatest strengths was his ability to laugh at himself. He was as comfortable with his failures as he was with his success. Maybe it was this characteristic that made him so easy to talk to, as many people did. He truly desired to grow as a man, a husband, a father and a believer, and offered others unconditional love and the benefit of the doubt.
On December 28, 2010, Myron was killed in a car accident while on Christmas vacation with his family. He left behind a wife and four young children who wish they could have had more time with their father and best friend; but who are also deeply grateful for the years they had being a part of his life, and he of theirs. His moral example, humour, faith and love continue to impact their lives as they look forward to a day when they can enjoy his presence once again.
Liz Richmond
October 15, 1934 - January 21, 2011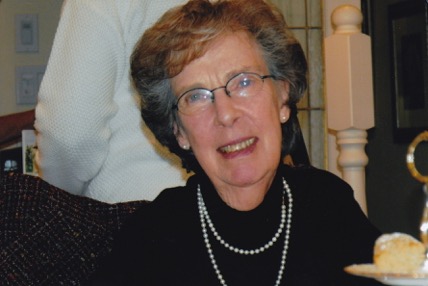 Elizabeth Margaret Richmond (nee; Pringle)
Liz was a Vancouver girl, born and raised. She always had a happy disposition. Raised in the Plymouth Brethren church but had a spiritual awakening in her teens at the Tabernacle Pentecostal Church. She loved teaching children in Sunday school and singing in the choir there. As a single young adult she got a job with BC Tel in the head office. During this season she attended the Youth for Christ ( YFC ) inter church rallies. It was at one of these rallies that she met the love of her life, Doug Richmond.
Liz gave birth to 5 children, John , twins who died soon after birth (we called them Peter and Paul, I'm sure mom is enjoying them now), Peggy and Dean. She and Doug also adopted a 2 year old girl, Joanne, and tried to give them all a loving and safe home.
She found life in flowers and gardening. Liz was a joyful person who weathered some heavy life storms. Her mother died when she was a young mom and Doug's brain tumour in mid-life caused her to retrain and re-enter the workforce in the Surrey taxation office. Mom loved to bake and would often time it that fresh bread was coming out of the oven as we kids arrived home after school. She ran a daytime Bible study where she made friends and introduced women to Jesus. Liz loved her Lord and was often at prayer with others or on her own with her Jesus. She loved to baby-sit her grandkids and later in retirement found life in volunteering at a local public school helping children learn to read and playing with the kids as playground monitor at lunchtime. Alexander Elementary named a hallway after her in memory, "Liz Richmond Way". We could all do well to walk this life in the "Liz way". A way of love, a way of not judging, a way of serving others and a way of joy.
Bill Sawatzky
July 14, 1943 - July 5, 2013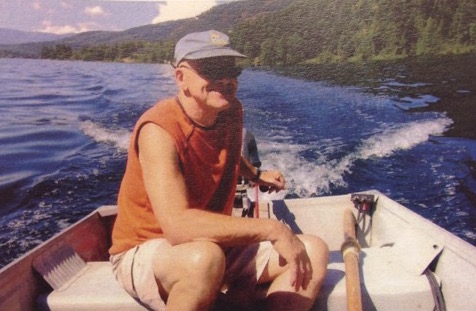 We said "see you later" to our beloved husband, dad, grandpa, and friend July 5, 2013; just days shy of his 70th birthday. Bill would have been celebrating his earthly birthday on July 14th. Instead, he was celebrating a whole new existence in heaven with family and friends who had gone before. So we said "see you later", knowing full well that we will see him again, and will be living fully alive with him in our permanent future home.
Bill was born in 1943 in Winnipeg, Manitoba to a farming family. After very difficult growing up teen years (due to a very disturbed brother), dad met Shirley Loeppky, and wooed her til they entered wedded bliss in 1967. During the next several years, they proceeded to be blessed with 3 lovely girls: Crystal, Sherry and Jillian.
After a few moves across the prairies, Dad moved his family westward, eventually settling in BC. Many wonderful memories were made here.
Bill was a truck driver who loved meeting new people and enjoying God's creation from his driver's seat. He was never afraid to make a new friend.
All would agree that Bill was an amazing man. He put his childhood difficulties behind him; choosing to forgive and live differently. He loved Jesus deeply, and was quick to share his faith with others along the way.
His family has always been his greatest joy, and each grandchild was a delight to his heart. He has 10 of them who will one day join up with him and Christ. His words daily to Shirley were "Honey, you look so beautiful and I love you so much!"
He loved spending time in God's nature: camping, gardening, and walking with Shirley. He is known for his kind words, great generosity, handyman skills, warm smile, optimistic spirit, and deep love for others.
While his passing from earth leaves a huge hole in our hearts, we rejoice knowing he is living pain free, living abundantly and freely with His maker and lover of his soul.
Dom Cox
October 23, 1987 - September 11, 2013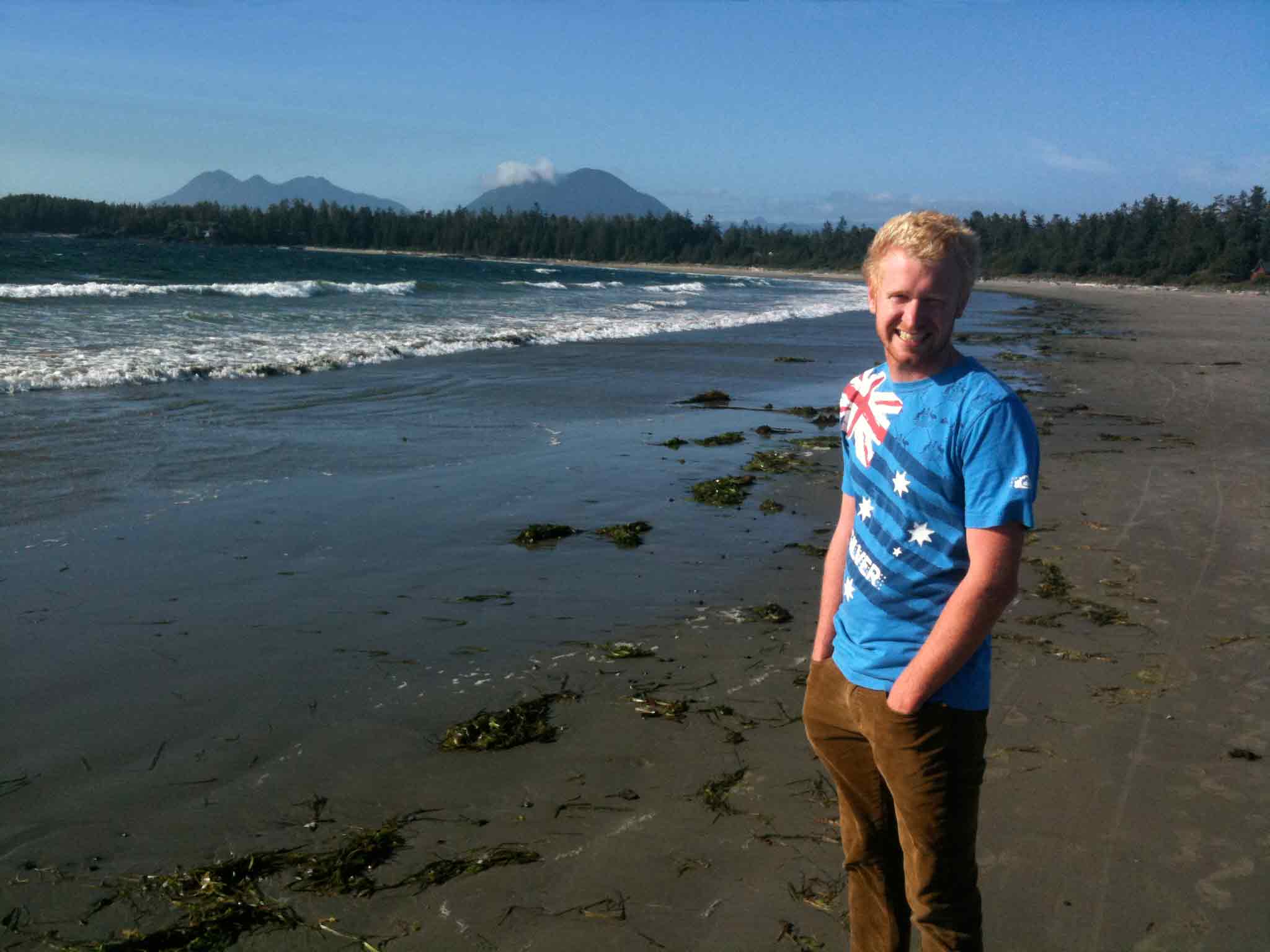 Dominic Brendan Cox
Dom grew up in NSW, Australia with a family and community that loved him deeply [Roots:surfing/music/friendship+family]
Dom came to Canada on a soul searching adventure. He encountered Jesus and gravitated towards the grace and authenticity he felt within the Bridge.
In his short 25 years he lived well, as a son, husband, father and friend.[Growth:hockey/mountain biking/beer/friends, family+faith]
Leaving a load of laughter, a whisper of wisdom, a light in those he loved. His effect everlasting both in small words and big deeds. Dom does indeed live on.
#domliveson
Agnes Doerksen
August 23, 1935 - November 14, 2013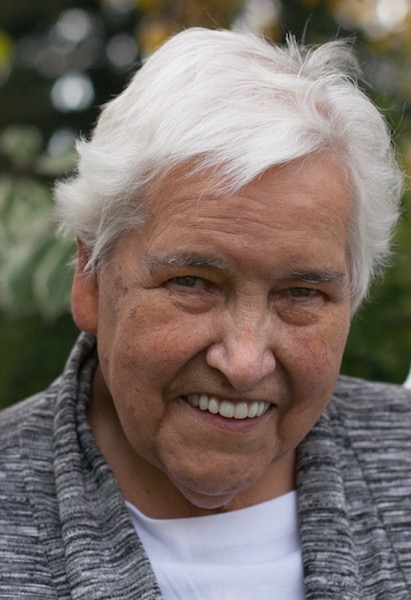 Born and raise in Gem, AB, a small farming community, Agnes became a Christ follower at age 16, the year the family moved to Abbotsford, and was baptized the following year at Central Heights Church. She was a graduate of what is now Columbia Bible College, Abbotsford, and MB Bible College Winnipeg, choosing a teaching career, focusing in primary grades with Kindergarten as her speciality.
Two years of her career she spent, with her family, on the mission field in Paraguay, South America, where she was asked to establish a Kindergarten program. Later on there were also mission trips to Sweden and Germany where she taught in seminars on the topics of prayer, inner healing and spiritual warfare.
November 18-20, 1965, the enemy tried to take the life from Agnes. The doctors and family had given up hope for her survival but then the miracle took place and God called her back from the brink. She was completely healed. Her story is written in the book her son, Brian, wrote a few years ago. It's also recorded in the archives of St. Paul's Hospital, Vancouver.
Early on people called Agnes, the Rose Lady, and with good reason. In the 1970s and 80s her home on Mt Lehman Rd was surrounded by at least 250 rose bushes. She became a member of the Vancouver Rose Society and entered special rose blooms at the annual Rose Show, taking home several ribbons. This love affair with roses had its beginning in the UBC rose gardens, the summer of 1961. As a summer student at UBC, it so happened that one lunch break she met a young man sitting on the bench overlooking the waters of Georgia Strait as a backdrop. Besides being mesmerized by the beauty of those rose blooms, she surrendered her heart to this new friend and married him a year later.
With so many roses on her yard it seemed so natural that Agnes became very skillful in arranging roses in stunning bouquets which she would give away, surprising and delighting many a family and individuals. She also inspired her two sons to become involved in the rose business. The boys, during high school years, became expert rose grafters at a commercial nursery. Agnes encouraged them to graft their own roses on 2 vacant acres and sell blooms and plants. Her youngest son, Brian, and his family, took over the five acre place on Mt Lehman Rd in 1999 and he honoured his mother by naming the studio he built, 'Shining Rose'.
Agnes joined the Abbotsford Quilter's Guild and she became a real quilter. This meant a room with the machines and equipment had to be set up. It became her favourite hangout. Much of her work was dedicated to charity. Babies, in particular, were the beneficiaries of much of her work. She also delighted her 9 grandchildren with her quilting, sewing and embroidery work. They were the recipients of birthday tablecloths and later on each child received a specially designed quilt for a bed spread.
Much of Agnes' church life was connected to church planting endeavours, first in Vancouver, then in Lake Errock, followed by settings in Abbotsford. After retirement from teaching, she and her close friend started a ladies prayer team, interceding for the Church and its pastors, the city and its leaders, and more. This remained her passion for almost 20 years until her strength faded.
"Mrs Doerksen, you have come too late for me to help you." Those words of the specialist in 2008 were difficult to accept. However, God granted her a reprieve and gave her extra time on this planet. To the very end on Nov 14, 2013, Agnes proclaimed, "God, You are good." clinging to the promise in 1 Peter 4:19 (NLT) 'Trust yourself to the God who made you, for He will never fail you.'
Frank Stegenga
April 3, 1955 - February 15, 2015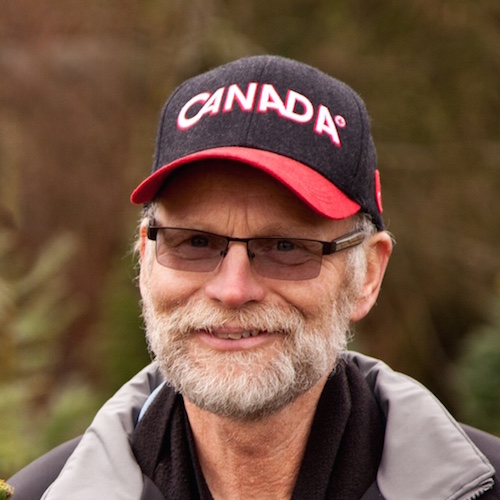 We Remember Frank!
...he worked hard and played hard
...he made time for everyone
...he loved to teach
...he mowed the lawn in the fall so that if it snowed the snowmen would not have leaves on it
...in a group of people he would gravitate to the kids.
...it was hard to get a smiling picture of Frank as he was always talking
...he always wanted to share his excitement
...he felt he was already retired as he loved what he was doing
...he always looked forward to a new work project
...he loved mission trips (Mexico, Africa, local)
...he had a heart for the fatherless
...he bought an extra long hockey stick when he realized he couldn't keep up with the young guys (tip he got from Dean Richmond!). He had a excellent poke check.
...he loved to pray for everyone
...he treated his family to many exotic trips
...he shared a love for skiing with his girls
...he had a gift of making people feel welcome
...he always found the good in everybody
...he was disciplined in health, Bible study and all areas of his life.
...he loved telling "dad" jokes (play on words)
...he created his own dictionary and used those words as if they were real
...he loved to dress up wearing crazy clothes and hats that didn't match

We love and miss you Frank!