2016-
Alissa Rempel
May 22, 1984 - August 19, 2016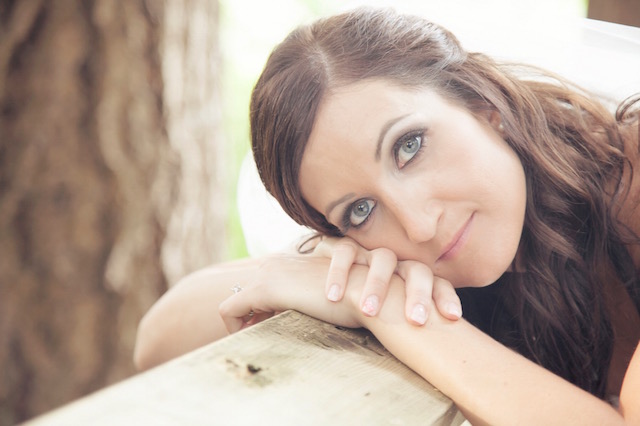 From Tim...
I want to tell you about my wife. Here are some words that I believe describe her:

She was a quiet leader
She knew what she wanted
She was very organized
She was content with what she had
She didn't have to have the biggest and the best - except for her truck

She was
Patient
Smart
Timid yet brave
Beautiful
Strong under pressure
Slow to anger
Trustworthy

She was a great wife
She taught me everything. Before we got married, I felt like I was a little boy, eagerly seeking worldly things…living for the wrong things. Walking with Alissa through these last 3 years, she has taught me how to deal with things…helped me become a man…she was my best friend and a role model of how to face hardships.

She was a great Mom
She would do absolutely anything for Hunter. Even when she was in incredible pain, she would take care of his needs.
I think she would do more than some moms would do even while she was on chemo and all the medication she was taking. She was selfless! She would carry him and cuddle him, all the things a healthy mom would do…basically anything she could do, she would do. Nothing stopped her.

She had a very simple, yet unique love for Jesus. She knew who her Saviour was…and that is all she needed to know. All she needed to know was Jesus died for her and rose again and because of that she knew that she had eternal life waiting for her whenever her time on this earth was done because of Jesus. God would be waiting for her, arms stretched out, eagerly waiting to welcome her home.
She had simple childlike faith. I believe that is one of the reasons she was such a rock these past 2 years…she knew God was with her.
And so when I think about her being gone…it hurts…in fact…it hurts all the time.
But I know that I'll see her again. And that is why I have hope to face my future. The Bible says, In this life we will have trials and tribulations, but I know that God has promised to be with me, through those trials and tribulations…and that's what gives me the ultimate hope.

When Alissa passed away, I saw a couple of tears running down her cheek. Revelation 21 tells me that those are the last ones she will ever cry!

Rev 21:4 'He will wipe every tear from their eyes. There will be no more death or mourning or crying or pain, for the old order of things has passed away."

And I know that one day, we will see each other again in Heaven.
Until then, she will live on through Hunter and me.

In John 8 Jesus said, "If you hold to my teaching, you are really my disciples. Then you will know the truth, and the truth will set you free." Alissa knew this truth…and this truth set her free. As much as she suffered, in the midst of that suffering, ultimately she knew that her freedom was coming and that truth set her free.