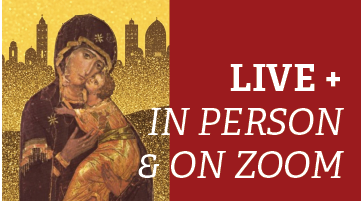 We are together in person at the Legacy Building in Abbotsford, and simultaneously on Zoom as we continue our Advent season. Our theme this year is House of God: Mary, Jesus, and the meaning of Christmas. You can find a guide for this here.
Jeff Kornelsen will be speaking on the theme of 'Our Lady of Guadalupe' and PEACE. The text to launch this weekend is Isaiah 40:4-5.

Coffee will be ready to go at 10:20am (and again in the coffee break). Please bring your own mug to help keep our waste down.

If you are joining on zoom we'll let you in at around 10:20 so we can make sure it is all working for you and so we can visit for a few minutes ahead of getting going at 10:30.

Contact the office for an invite.

Steve Mitchinson will lead our sung worship portion, this will not be recorded for copyright reasons, but if you want to sing along live the lyrics are on our sung worship page as usual.

If you can't join us at the time there is a playlist on YouTube or Spotify.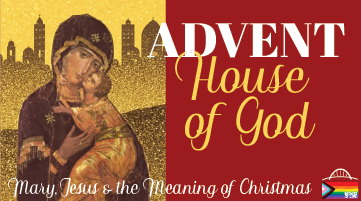 Welcome to the podcast! 

The episodes contain the guided meditations/prayers and messages from our weekly gatherings. We hope that you'll join us on zoom or in the live gathering but if you aren't able to do that then we have this podcast.
Listen to recent podcasts:
Episode 148. Our Lady of Sorrows & HOPE, with Kathy Klassen
Our messages are following the Lectionary assembled by Wilda C. Gafney - A Women's Lectionary for the Whole Church, Year A.
Images used for Visio Divina are up on the Art Gallery Page if you would like to experience that part of our morning together again. For HOPE we used a photograph by Sarah for Visio Divina, it is the first image on the page.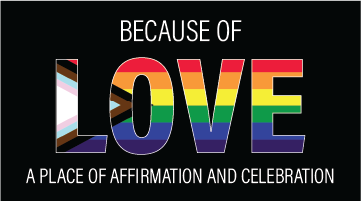 LGBTQ+ Resources
Keep popping back here as this is an ever evolving list of resources
On Sunday, October 3, 2021 we marked our churches decision to be an inclusive, welcoming and affirming community of people who are making it our business to live out our faith in love.
Stacey Chomiak is an LGBTQ Christian Speaker, artist, author and art director and was our guest speaker and we loved hearing her story.
If you were not able to join us that week, here's a recording of the gathering. It was wonderful. You can watch on Vimeo or find that episode by date on our podcast.