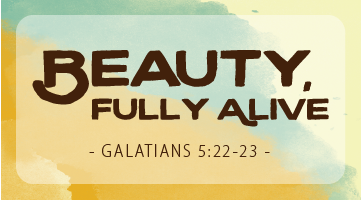 Welcome to the podcast! 

The episodes contain the guided meditations/prayers and messages from our weekly services. We hope that you'll join us on zoom in the live gathering but if you aren't able to do that then we have this podcast where you can listen or the replay of the videos are up in our private facebook group.
On the podcast are new episodes from our new series on the Fruit of the Spirit (what we might look like if we looked like Jesus) on LOVE (Eden), JOY (Sarah), PEACE (Eden) and PATIENCE (Karina)
Also on the podcast is the entire gathering of celebration - Because of Love, featuring Stacey Chomiak
Members of our community put together a list of songs for us each week that we are entirely on zoom because worship on zoom is a bit less than fantastic. Our theme is KINDNESS and Sarah chose these songs that might help us get in the zone before she shares with us. With the last two songs listen to them as if Jesus is singing them to you.
The playlist is on YouTube or Spotify and if you want to sing along follow the link to the lyric sheet.
Sarah will be speaking on the theme of KINDNESS as we work our way through the fruit of the Spirit that are in Galatians 5.
On Sunday, October 3, we marked our churches decision to be an inclusive, welcoming and affirming community of people who are making it our business to live out our faith in love.
Stacey Chomiak is an LGBTQ Christian Speaker, artist, author and art director and was our guest speaker and we loved hearing her story.
If you were not able to join us on Sunday morning, here's a recording of the gathering. It was wonderful. You can watch on Vimeo or head to the podcast and listen there.
LGBTQ+ Resources
Keep popping back here as this is an ever evolving list of resources