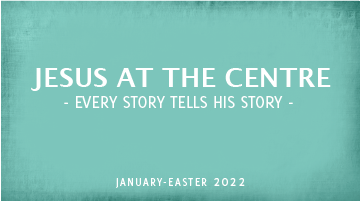 Welcome to the podcast! 

The episodes contain the guided meditations/prayers and messages from our weekly services. We hope that you'll join us on zoom in the live gathering but if you aren't able to do that then we have this podcast where you can listen or the replay of the videos are up in our private facebook group.
We have begun a new series of messages following the Lectionary put together by Wilda C. Gafney - A Women's Lectionary for the Whole Church, Year W.
Our intention is to always keep Jesus front and centre and so our focus as we talk from the lectionary passages is 'Jesus at the Centre - every story tells His story'
If you go back through the archives you can find our celebration of affirmation gathering from last October - Because of Love, featuring Stacey Chomiak. It was an important marker point for our community.
We will meet online only for our gatherings through January due to the high Covid case counts. The city is not renting any of its facilities at this point and we believe it is safer to remain online for now anyway. We will keep you posted as to when our next in person gathering will be.
We would love everyone to join us on Zoom at 10:30am.

Because worship on Zoom is a bit of a challenge we have a set of songs that you could use to worship with. Karina is speaking this weekend and has put together this playlist of songs for us. Have a listen on Youtube or Spotify

Let it go from Frozen won't save to a playlist so if you watch on YouTube you'll need this link too.
The lyrics are on our sung worship page so you can sing along.
On Sunday, October 3, we marked our churches decision to be an inclusive, welcoming and affirming community of people who are making it our business to live out our faith in love.
Stacey Chomiak is an LGBTQ Christian Speaker, artist, author and art director and was our guest speaker and we loved hearing her story.
If you were not able to join us on Sunday morning, here's a recording of the gathering. It was wonderful. You can watch on Vimeo or head to the podcast and listen there.
LGBTQ+ Resources
Keep popping back here as this is an ever evolving list of resources